Hi, I'm Montré Bible and I've been a published writer since 2005. I have 5 fictional novels and I've worked in content creation and copywriting for many different clients. Click to view my Linkedin or my Indeed Resume.
Social media Content Creation
Here are few examples of past work :
Website copywriting
I've written copy for numerous company websites as well as blogs. I even have written content online just because I love to share my ideas.
LinkedIN Article : 8 Ways to not go Crazy Working From Home
Snippet:
"Now it seems, because of the coronavirus, everyone is working at home. But everyone may not be prepared for the change. Being the free-spirit I am, I'll be glad to help you navigate these murky waters so you don't lose your mind and what has worked for me.
1. Close Your Bedroom
It's tempting to just grab your laptop and start working in your bed but it's the worst thing to do. Your bed is a place where you should relax. Never mix the two. Plus its bad Feng Shui. I'll elaborate more on step 4."
Read more : https://www.linkedin.com/feed/update/urn:li:activity:6645551737744736256/
The following copy below is from client websites who had no previous commercial copy content. I made sure it was optimized for organic Google search. You can click the links below the screenshots to go to the websites.
The follow is from a blog I wrote with with Wolfpack Wholesale. The company is closed down now but I was able to retrieve some content from the web archive.
Read more of the blog I wrote for Wolfpack Wholesale here: https://web.archive.org/web/20150315004526/http://wolfpackwholesale.com/introducing-cloud-co-new-suicide-bunny-line/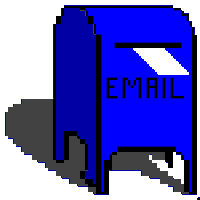 For copy content inquires email me at montrebible@gmail.com